Antispam Premium
Cloud-based anti-spam solution for maximum security
Permanent protection against spam, virus, phishing & malware attacks
Filters all incoming and outgoing emails
Compare tariffs
GDPR compliant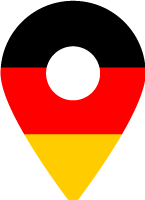 Server location Germany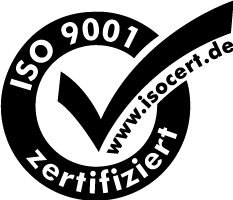 ISO certified
antispamPREMIUM 2.0
1 Domain

max. 750 Mailboxes
Anti-Spam & Virus Protection
Filter Incoming and Outgoing Emails
Black- and Whitelisting
Web-Based Control Panel
Only in Conjunction with Zyan Office
antispamPREMIUM 2.0 +1 DOMAIN
+ 1 Domain

max. 750 Mailboxes
Anti-Spam & Virus Protection
Filter Incoming and Outgoing Emails
Black- and Whitelisting
Web-Based Control Panel
Only in Conjunction with Zyan Office
antispamPREMIUM 2.0 +1 DOMAIN
Number of sub and alias domains
Number of sub and alias mailboxes
Antispam and Virus Protection
antispamPREMIUM 2.0 +1 DOMAIN
Spam, Virus and Malware Filters
Malicious attachment blocking
Whitelisting and Blacklisting
Security and DDoS Protection
antispamPREMIUM 2.0 +1 DOMAIN
Server location and data storage
antispamPREMIUM 2.0 +1 DOMAIN
General Product Support – Support Center
General Product Support – Ticket in Customer Center
ADVISORY Support – Chargeable
antispamPREMIUM 2.0 +1 DOMAIN
Technical Support – Advisory E-Mail
Technical Support – Advisory Telephone
antispamPREMIUM 2.0 +1 DOMAIN
Your Premium Antispam Solution
Secure your network with our cloud-based Antispam Solution and benefit from our lasting protection from spam, virus, phishing, and malware attacks. This intelligent, ever-improving software filters all your incoming and outgoing messages. Set up your own filter settings and edit your blacklist and whitelist with the Control Panel on the web. Here, you can also view traffic and email stats, create your own reports, or search email logs.
Protect You from Spam and Malware
Antispam Premium offers 750 mailboxes, a robust anti-virus and anti-spam protection, and the ability to filter inbound and outbound emails, so you can create a whitelist and a blacklist. It is a web-based panel. You get your own domain, create e-mail logs, block attachments, and keep a 30-day cache for e-mails. Additionally, we use a server for Antispam Premium at the LANSOL Data Center in Germany. You can also create e-mail stats for your business or customize your filter settings. Anti-virus and anti-spam protection guards your business from malware, viruses, and spam. The package already includes our Zyan Office and Hosted Exchange.
The Lansol Data Center in Germany
100% Guaranteed: Your data will remain in Germany at our owner-operated data center in Limburgerhof, near Ludwigshafen am Rhein. You benefit not only from the strict, site-specific German data protection laws, but also from the high security standards set by LANSOL; which comes automatically with DATAFANT.
Safety According to ISO 27001
The LANSOL Data Center is certified to ISO 27001: the world's leading standard for information security management systems. To obtain this certificate, strict requirements for the launch, implementation, monitoring, and improvement of the system must be fulfilled. This protects your data from attacks, losses, or theft.
A View of the Most Important Links and Information
---