DATAFANT – Cloud Storage
Ideal for business or personal documents, pictures and videos
Secure and always available storage location
Data storage in a secure data center in Germany
Compare tariffs
GDPR compliant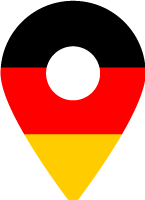 Server location Germany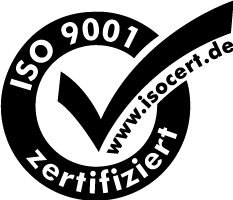 ISO certified
datafantBASIC
250 GB

storage
Server location
Mobile apps available
datafantOPEN
1000 GB

storage
Server location
Mobile apps available
datafantADVANCED
2500 GB

storage
Server location
Mobile apps available
datafantCUSTOM
from 2500 GB

storage
Server location
Mobile apps available
Transfer through SSL encryption
Supported client platforms
Supported mobile platforms
General product support - support center
General product support - email
Advisory Support - chargeable
Technical support - advisory email
Technical support - advisory telephone
Automatic extension of the test version
Footnotes
1 after that 2,99 € / Month, if it's not cancelled in writing or in the customer centre.
2 Anzahl zusätzliche Benutzer: 0 Benutzer, Speicherplatz: 2500 GB
DATAFANT - Your Ideal Cloud Storage
For your business documents and private memories
Datafant is offered to those who value German data privacy standards, even for Cloud data. Use our cloud as a secure yet consistent memory location. Whether it's personal files, business documents, pictures, and videos; Datafant is suitable for business and personal use.
You can access your data with all popular devices and shared folders or individual files with other people. Here, you can control access to data as selectively as any given classic servers. Additionally, each share can enable read-only access to certain files. Because of this, a comfortable administration interface in several languages is available. This way, the constant exchange of data between the members of your team, your friends, or your family is safeguarded; wherever they may be.
Datafant ensures the best possible protection against data loss and theft. A redundant infrastructure and regular backups ensure dependable protection against data loss. Not only deleted files can be recovered, but also older versions of existing files can be as well. To protect against unauthorized data access or breeching, our powerful firewall and SSL encryption of data transmissions will ensure that everything is safe and sound.
Now Get cloud storage for 30 days for free!
We want you to try our Cloud Storage for free. See for yourself that flexible data access from anywhere with maximum data security is possible!
Encrypt the Data Yourself with a Password
All data is stored anonymously on the server. Neither folder structures nor file extensions are visible. These are exclusively saved in the database so that only you as a valued customer can gain full-access. Need to play it safer? No problem. As an administrator, you also have the option of stowing your own private deposit key for your entire company: with which then, your data is encrypted. The algorithm used here is AES (Advanced Encryption Standard), with a key length of 256 bits: which is currently consistent to the current standard.
As cybercrime continues to rise and evolve, we are taking more and more measures to protect your data in the LANSOL Data Center, sparing no efforts or expenses in the process. DDoS attacks are still carried out these days, and the scale of these attacks are increasing astronomically. To protect our data center, we have our DDoS Protection (e.g. upgraded against Floods) to prevent attacks while maintaining our broad accessibility!
The Lansol Data Center in Germany
100% Guaranteed: Your data will remain in Germany at our owner-operated data center in Limburgerhof, near Ludwigshafen am Rhein. You benefit not only from the strict, site-specific German data protection laws, but also from the high security standards set by LANSOL; which comes automatically with DATAFANT.
Safety According to ISO 27001
The LANSOL Data Center is certified to ISO 27001: the world's leading standard for information security management systems. To obtain this certificate, strict requirements for the launch, implementation, monitoring, and improvement of the system must be fulfilled. This protects your data from attacks, losses, or theft.
Clear as Crystal - the DATAFANT app on your device
The DATAFANT customer software on your computer
Access anytime, anywhere - easily with your browser
You are only 4 steps away from your Cloud Storage!
Select your desired plan and order immediately through the order processing page.

Enter your details: existing customers can login with their customer center data, new customers can register quickly and easily.

You will receive a confirmation email to activate your DATAFANT Cloud.

Activate your account simply by clicking on the "Activate Account" link, and then download the program immediately when prompted on your computer, tablet, or smartphone.

Now you can save your pictures, documents, and important files in your Cloud!
---
Hosted Exchange
Own domain usable
Antispam Premium 2.0
Server location Germany