Dedicated Root Server
Maximum performance with dedicated resources
High quality branded hardware and direct backbone connection
Unrestricted access via remote KVM console
Compare tariffs
GDPR compliant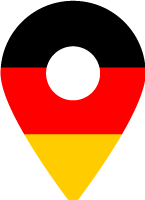 Server location Germany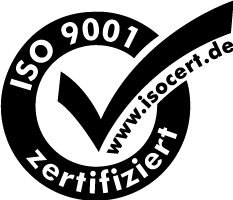 ISO certified
backupBASIC 250
250 GB

storage space
5 FTP accesses
Server location
Access by means of FTP client
Administration via web panel
Transfer volume unlimited
backupADVANCED 500
500 GB

storage space
5 FTP accesses
Server location
Access by means of FTP client
Administration via web panel
Transfer volume unlimited
backupENTERPRISE 1000
1000 GB

storage space
5 FTP accesses
Server location
Access by means of FTP client
Administration via web panel
Transfer volume unlimited
backupPREMIUM 3000
3000 GB

storage space
5 FTP accesses
Server location
Access by means of FTP client
Administration via web panel
Transfer volume unlimited
General product support - support center
General product support - email
Advisory Support - chargeable
Technical support - advisory email
Technical support - advisory telephone
Dedicated Root Server For professionals and private clients
Our dedicated root servers i3 and E3 introduce you to the world of dedicated servers for both professionals and demanding private clients, without having to purchase your own dedicated server. Our dedicated root servers for lease offer you the opportunity to outsource your IT to our ISO 27001-certified data centre. We guarantee full root access, high availability of 99.9%, a fast (600 Mbps) network connection and of course, a location in Germany for your dedicated server. To remotely manage your dedicated server - as standalone or at your site; includes 24-hour access via an SSL-protected root server online administration or a Java-based web application.
Root server hardware specification
As an experienced provider of root servers we use only stable branded hardware, dedicated hard drives and guaranteed CPU and RAM performance. We also guarantee you physical hardware for your dedicated root server in Germany. You can choose from a range of processors from Intel (Intel i3 or Intel E3) and a guaranteed memory between 4 and 32 GB depending on the rate. We offer dedicated hard drives with SATA or SSD, including the choice between RAID 0 and (software) RAID 1 configurations. If you rent a dedicated root server, our packages i3 and E3 come with an IPv4 address, other features like FTP backups are optional.
Software for dedicated root servers
We also offer you the choice when it comes to software: You can either rent a Windows dedicated server or opt for a dedicated server with Ubuntu Linux or the like. The available installation media (64-bit) are then Microsoft Windows Server 2008 or Microsoft Windows 2012, or Centos, Ubuntu, Debian or another Linux version.
---