Check & register domain
Free domain check
Variety of cheap domain extensions available
Quick & easy registration
Check domain now
GDPR compliant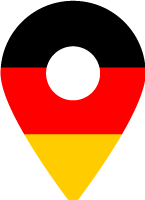 Server location Germany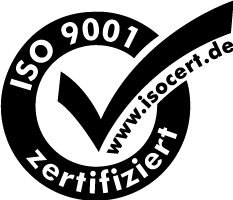 ISO certified
With the Desired Domain to Advance your Own Company
An Internet presence is vital for almost every company in the 21st century. No matter if it is a small retail business or a large company, many customers and prospective customers would like to find out quickly and easily about all important issues online. So obviously, companies can be reached under memorable domains and provide a lot of helpful information in a clear way. For a website to be accessible, companies must register one or more domains. If, contrary to expectations, the domain is no longer available, it is worth thinking outside the box: Perhaps the desired domain is still available with a different ending.
Which Domain for which Business?
There are now countless domain extensions that are no longer limited to specific countries. Although the classic domain endings, for example, ".de" for the German market and ".com" for the international market, continue to exist; there are now also location-neutral and industry-specific TLDs. Typical alternative endings with which you can still register your desired domain, if it is no longer available with a country code, include .biz, .org, or .info. Also, you can be quite creative in the registration of your desired domain: The TLD with the extension. Tv is the domain ending of the small South Seas state Tuvalu; but is often used in the film and television industry. There are also several generic top-level domains that allow, for example, a focus on a specific industry or region. You can also register many of these domains with LANSOL and check whether your desired domain is still free. When looking for the right domain and the domain you want, you should first think about who you want to share your website with. Depending on the markets in which a company is active, the registration of multiple domains, for example, with country-specific endings is recommended.
Your Desired Domain Plus Suitable Hosting
For a website to be accessible, it is not enough to merely register the desired domain. Content and scripts must be available online and available around the clock. To ensure this, a powerful webspace is required, which allows a constant retrieval. At LANSOL, you will find suitable hosting solutions fit for the various domains; which you can use for your website as well as for other content. But LANSOL offers you even more: Since security and confidentiality are becoming increasingly important, especially on the Internet, LANSOL also offers you the option of verifying your desired domains with SSL certificates. This way, visitors and customers can be sure by whom a website has been published and easily check the confidentiality of the content. If you have any questions about our domain offers, hosting solutions, servers, or other services, please do not hesitate to contact our support – they are more than happy to help.
| TLD | Registration in €/Month | Transfer in €/Month | Domainrenew in €/Month |
| --- | --- | --- | --- |
| .ac | 11,80 € * | 11,80 € * | 11,80 € * |
| .aero | 10,41 € * | 10,41 € * | 10,41 € * |
| .ag | 16,66 € * | 16,66 € * | 16,66 € * |
| .am | 12,36 € * | 12,36 € * | 12,36 € * |
| .as | 11,80 € * | 11,80 € * | 11,80 € * |
| .asia | 2,50 € * | 2,50 € * | 2,50 € * |
| .at | 1,68 € * | 1,68 € * | 1,68 € * |
| .bayern | 4,17 € * | 4,17 € * | 4,17 € * |
| .be | 2,90 € * | 2,90 € * | 2,90 € * |
| .berlin | 5,14 € * | 5,14 € * | 5,14 € * |
| .biz | 1,88 € * | 1,88 € * | 1,88 € * |
| .bo | 49,29 € * | 49,29 € * | 49,29 € * |
| .bs | 48,59 € * | 48,59 € * | 48,59 € * |
| .bz | 5,55 € * | 5,55 € * | 5,55 € * |
| .cc | 4,15 € * | 4,15 € * | 4,15 € * |
| .cg | 62,28 € * | 62,28 € * | 62,28 € * |
| .ch | 1,88 € * | 1,88 € * | 1,88 € * |
| .chat | 4,04 € * | 4,04 € * | 4,04 € * |
| .cm | 15,13 € * | 15,13 € * | 15,13 € * |
| .cn | 6,51 € * | 6,51 € * | 6,51 € * |
| .co | 6,25 € * | 6,25 € * | 6,25 € * |
| .co.at | 2,07 € * | 2,07 € * | 2,07 € * |
| .co.uk | 2,37 € * | 2,37 € * | 2,37 € * |
| .co.za | 13,74 € * | 13,74 € * | 13,74 € * |
| .com | 1,10 € * | 1,10 € * | 1,10 € * |
| .cr | 26,38 € * | 26,38 € * | 26,38 € * |
| .cx | 10,76 € * | 10,76 € * | 10,76 € * |
| .cz | 5,55 € * | 5,55 € * | 5,55 € * |
| .de | 0,56 € * | 0,56 € * | 0,56 € * |
| .dj | 13,19 € * | 13,19 € * | 13,19 € * |
| .dk | 4,15 € * | 4,15 € * | 4,15 € * |
| .dm | 38,04 € * | 38,04 € * | 38,04 € * |
| .email | 2,35 € * | 2,35 € * | 2,35 € * |
| .es | 4,03 € * | 4,03 € * | 4,03 € * |
| .eu | 0,97 € * | 0,97 € * | 0,97 € * |
| .family | 2,63 € * | 2,63 € * | 2,63 € * |
| .fm | 15,41 € * | 15,41 € * | 15,41 € * |
| .fr | 4,99 € * | 4,99 € * | 4,99 € * |
| .gd | 6,23 € * | 6,23 € * | 6,23 € * |
| .gg | 19,44 € * | 19,44 € * | 19,44 € * |
| .gl | 7,50 € * | 7,50 € * | 7,50 € * |
| .gmbh | 3,59 € * | 3,59 € * | 3,59 € * |
| .gr | 5,55 € * | 5,55 € * | 5,55 € * |
| .gs | 6,23 € * | 6,23 € * | 6,23 € * |
| .gy | 16,66 € * | 16,66 € * | 16,66 € * |
| .hm | 11,66 € * | 11,66 € * | 11,66 € * |
| .ht | 15,27 € * | 15,27 € * | 15,27 € * |
| .im | 6,80 € * | 6,80 € * | 6,80 € * |
| .immo | 3,53 € * | 3,53 € * | 3,53 € * |
| .in | 2,90 € * | 2,90 € * | 2,90 € * |
| .info | 1,97 € * | 1,97 € * | 1,97 € * |
| .international | 2,35 € * | 2,35 € * | 2,35 € * |
| .io | 12,36 € * | 12,36 € * | 12,36 € * |
| .ir | 10,41 € * | 10,41 € * | 10,41 € * |
| .is | 13,05 € * | 13,05 € * | 13,05 € * |
| .it | 4,15 € * | 4,15 € * | 4,15 € * |
| .jetzt | 2,08 € * | 2,08 € * | 2,08 € * |
| .jobs | 24,69 € * | 24,69 € * | 24,69 € * |
| .jp | 13,33 € * | 13,33 € * | 13,33 € * |
| .koeln | 1,87 € * | 1,87 € * | 1,87 € * |
| .la | 5,55 € * | 5,55 € * | 5,55 € * |
| .lc | 11,11 € * | 11,11 € * | 11,11 € * |
| .li | 1,86 € * | 1,86 € * | 1,86 € * |
| .life | 3,48 € * | 3,48 € * | 3,48 € * |
| .lt | 4,86 € * | 4,86 € * | 4,86 € * |
| .lu | 6,39 € * | 6,39 € * | 6,39 € * |
| .lv | 9,02 € * | 9,02 € * | 9,02 € * |
| .ly | 29,85 € * | 29,85 € * | 29,85 € * |
| .md | 24,99 € * | 24,99 € * | 24,99 € * |
| .me | 3,25 € * | 3,25 € * | 3,25 € * |
| .me.uk | 2,37 € * | 2,37 € * | 2,37 € * |
| .mn | 6,94 € * | 6,94 € * | 6,94 € * |
| .mobi | 2,37 € * | 2,37 € * | 2,37 € * |
| .ms | 6,23 € * | 6,23 € * | 6,23 € * |
| .mx | 10,41 € * | 10,41 € * | 10,41 € * |
| .name | 1,03 € * | 1,03 € * | 1,03 € * |
| .net | 1,19 € * | 1,19 € * | 1,19 € * |
| .net.uk | 2,37 € * | 2,37 € * | 2,37 € * |
| .news | 2,84 € * | 2,84 € * | 2,84 € * |
| .nf | 19,44 € * | 19,44 € * | 19,44 € * |
| .online | 4,75 € * | 4,75 € * | 4,75 € * |
| .org | 1,19 € * | 1,19 € * | 1,19 € * |
| .org.uk | 2,37 € * | 2,37 € * | 2,37 € * |
| .partners | 5,78 € * | 5,78 € * | 5,78 € * |
| .pe | 9,30 € * | 9,30 € * | 9,30 € * |
| .ph | 9,02 € * | 9,02 € * | 9,02 € * |
| .pk | 8,89 € * | 8,89 € * | 8,89 € * |
| .pl | 6,80 € * | 6,80 € * | 6,80 € * |
| .pr | 161,05 € * | 161,05 € * | 161,05 € * |
| .ps | 10,97 € * | 10,97 € * | 10,97 € * |
| .ro | 9,02 € * | 9,02 € * | 9,02 € * |
| .rocks | 1,45 € * | 1,45 € * | 1,45 € * |
| .ru | 5,55 € * | 5,55 € * | 5,55 € * |
| .sc | 14,58 € * | 14,58 € * | 14,58 € * |
| .se | 6,24 € * | 6,24 € * | 6,24 € * |
| .sg | 9,02 € * | 9,02 € * | 9,02 € * |
| .sh | 11,80 € * | 11,80 € * | 11,80 € * |
| .shop | 3,96 € * | 3,96 € * | 3,96 € * |
| .si | 6,94 € * | 6,94 € * | 6,94 € * |
| .sl | 12,36 € * | 12,36 € * | 12,36 € * |
| .so | 4,15 € * | 4,15 € * | 4,15 € * |
| .solutions | 2,35 € * | 2,35 € * | 2,35 € * |
| .tc | 9,02 € * | 9,02 € * | 9,02 € * |
| .tips | 2,35 € * | 2,35 € * | 2,35 € * |
| .tk | 2,62 € * | 2,62 € * | 2,62 € * |
| .tl | 12,84 € * | 12,84 € * | 12,84 € * |
| .tm | 13,74 € * | 13,74 € * | 13,74 € * |
| .to | 9,02 € * | 9,02 € * | 9,02 € * |
| .tt | 55,53 € * | 55,53 € * | 55,53 € * |
| .tv | 4,85 € * | 4,85 € * | 4,85 € * |
| .tw | 4,03 € * | 4,03 € * | 4,03 € * |
| .ug | 14,58 € * | 14,58 € * | 14,58 € * |
| .us | 0,97 € * | 0,97 € * | 0,97 € * |
| .vc | 6,93 € * | 6,93 € * | 6,93 € * |
| .vg | 6,23 € * | 6,23 € * | 6,23 € * |
| .vu | 17,49 € * | 17,49 € * | 17,49 € * |
| .ws | 4,17 € * | 4,17 € * | 4,17 € * |
| .xyz | 1,39 € * | 1,39 € * | 1,39 € * |
---