Secure email hosting
Perfectly suited for your private or business email communication
Management of emails, contacts, calendars, appointments & tasks
Open-Xchange e-mail and groupware solution integrated as standard
Compare tariffs
GDPR compliant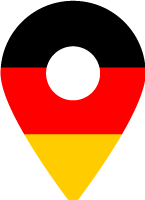 Server location Germany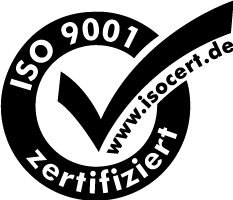 ISO certified
zyanMAIL FREE
5 GB

Mailbox Storage

500 MB

Cloud Storage
Shared Domain
Antispam Premium & Antivirus
Inclusive DDoS Protection
zyanMAIL PLUS
10 GB

Mailbox Storage

5 GB

Cloud Storage
Shared Domain
Antispam Premium & Antivirus
Inclusive DDoS Protection
Active Sync for Mobile Devices
zyanOFFICE ADVANCED
25 GB

Mailbox Storage

10 GB

Cloud Storage
Own Domain usable
Antispam Premium & Antivirus
Inclusive DDoS Protection
Active Sync for Mobile Devices
Groupware functions
zyanOFFICE PREMIUM
50 GB

Mailbox Storage

10 GB

Cloud Storage
Own Domain usable
Antispam Premium & Antivirus
Inclusive DDoS Protection
Active Sync for Mobile Devices
Groupware functions
5 GB E-Mail Archive Store
Multiple mailboxes per organization
Multiple E-Mail Addresses (Mail Aliases)
Include external e-mail accounts
E-Mail Collection Service
Max. E-Mail Size (send, receive)
Shared domain (zyanoffice)
Zyan Office Drive Cloud Storage per Mailbox
Zyan Office Drive Enterprise Storage per Rate
Zyan Office Drive Extension
Read & Create shared folders
Zyan Office Documents Preview
Active Sync for mobile devices
antiSPAM PREMIUM and Antivirus
Spam, Virus, Malware Filters
Whitelisting and Blacklisting
Number of protected mailboxes
Encryption, Archive and DDoS Protection
Server location and date storage
Zyan Office Guard for E-Mail
Zyan Office Guard for Drive
General Product Support – support center
General Product Support – Ticket in Customer Center
ADVISORY Support – Chargeable
Technical Support – Advisory E-Mail
Technical Support – Advisory Telephone
Footnotes
1 after that 4,99 € / Month, if it's not cancelled in writing or in the customer centre. The trial may require registration fees for a domain.
E-Mail-Solution from LANSOL
With Zyan Office, we offer a Cloud that allows you and your employees access to the most important aspects of your business anytime, anywhere in the world. This not only includes emails and contacts, but also calendars, appointments, and scheduled tasks. With LANSOL Zyan Office, you always have your office everywhere you go, and complete control of your business!
E-Mails, Contacts, Calendar & Tasks
With Zyan Office, you can communicate simply with emails, centrally manage all shared contacts and calendars, integrate external accounts, and allow employees and customers access to documents stored in the Cloud. If you select our Premium feature, you can even edit your tables and texts through your internet browser. With Zyan Office, everyday work is much more efficient and effortless. Thanks to the responsive web design of the Open-Xchange Webmailer, all devices such as smartphones, tablets, and laptops provide you with an encompassing and organized overview of all your data and information.
Zyan Office by LANSOL is an efficient alternative to the automated controls of the Central Mail System. We customize our Cloud to your individual needs: from free E-mail with Cloud Storage to the full version; including the desired domain and groupware – with our assistance, you can improve support and information flow within your entity or corporate structure.
Your employees can access emails, appointments, contacts, and other important data anytime, anywhere. Meanwhile, our Firewall ensures that no unauthorized third parties can infiltrate your database
Zyan Office is readily available. (i.e.: The integration into the entity proceeds without problems and within a few minutes)
Access to your emails, contacts, etc., is extremely fast: at speeds of up to 200 Mbps
Our Zyan Office is a practical alternative to the manual operation of a server-based mail system
Zyan Office encourages both communication and collaboration among your employees
Security through SSL
With daily backups, we make sure that all your sensitive data will never be lost
LANYOL's Zyan Office relieves your server administrators of common stresses, so that they, like you and your colleagues, can focus on more important things
The Name LANSOL Stands for Maximum Security
LANSOL's Zyan Office is not only more effective, but also provides maximum security: our DDoS protection and redundant hardware, as well as powerful anti-virus and anti-spam filters, protect your documents from hackers and other unwanted third parties. Unauthorized access attempts are also intercepted by our Firewall. Our experts monitor your data 24/7; and with our Zyan Office Guard, you can send encrypted emails with sensitive data.
Try Zyan Office for 30 Days Risk Free!
Try our Open-Xchange for 30 days! We're sure that you'll be convinced while using all the advantages Zyan Office has to offer! Use 25 GB of mailbox storage and 10 GB of Cloud Storage at your own convenience. Well, what are you waiting for?
Zyan Office is highly available through redundant hardware and dual DDoS protection. You can capitalize from the constantly-updated Premium Antispam Filter and Virus Protection. In addition, our firewall prevents unauthorized access by third parties. Take advantage of our Zyan Office Guards and send encrypted emails containing sensitive content or files. Our IT experts ensure real protection with 24/7 surveillance.
The Lansol Data Center in Germany
100% Guaranteed: Your data will remain in Germany at our owner-operated data center in Limburgerhof, near Ludwigshafen am Rhein. You benefit not only from the strict, site-specific German data protection laws, but also from the high security standards set by LANSOL; which comes automatically with Zyan Office.
Safety According to ISO 27001
The LANSOL Data Center is certified to ISO 27001: the world's leading standard for information security management systems. To obtain this certificate, strict requirements for the launch, implementation, monitoring, and improvement of the system must be fulfilled. This protects your data from attacks, losses, or theft.
Frequently Asked Questions (FAQ)
1. Can multiple e-mail addresses be created in a MAIL FREE or MAIL PLUS mailbox?
No, no additional e-mail addresses can be created here.


2. Can external e-mail accounts be integrated into the system?
Yes, e-mail accounts from third-party providers (web, gmx, yahoo, etc.) can be integrated.


3. What is an e-mail collection service?
It's a Centralized Management of all your e-mail accounts, including the integrated external account, in Zyan Office.


4. What is the maximum size of an e-mail?
A maximum of 150 MB e-mails can be received or sent.


5. What is the "mix & match" option?
With the so-called "mix & match" option, you can combine business rates between OFFICE ADVANCED and OFFICE PREMIUM for your company for free.


6. How many MAIL FREE mailboxes are included in a business rate mailbox?
Each business rate mailbox (OFFICE ADVANCED or OFFICE PREMIUM) includes 2 MAIL FREE mailboxes, which you can use for free.


7. Which free shared domains are included in MAIL FREE and MAIL PLUS?
The following shared domains are available to you free of charge: Zyan Mail (.de, .com, .org, .net, .eu, .at, .ch, .es, .fr, .it, .nl, .uk , .us) Zyan Office (.de, .com, .org, .net, .eu, .at, .ch, .es, .fr, .it, .nl, .uk, .us)
8. How many main domains can be included in an account for free?
One main domain is included per mailbox. Other main domains can be reserved optionally for the OFFICE ADVANCED and OFFICE PREMIUM (€ 0.35 per month).


9. How many Subdomains and Alias Domains can be included in an account for free?
There are no limits with Sub and Alias Domains.


10. What does enterprise storage mean?
With the OFFICE ADVANCED and OFFICE PREMIUM business rates, you get a global drive cloud memory for your company. These can be accessed by your company's Zyan Office mailbox users, and can store and retrieve data. Here, the user can decide whether to save files in "my files" or in "public files". The user also has the option of encrypting sensitive data so that only authorized people can access or open this file.


11. What is meant by the groupware function "public files"?
This is a folder in the business or enterprise storage, which is accessible to all users of the company.


12. What file formats are the documents created in Zyan Office Text and Spreadsheet?
The Text documents are automatically saved as ".docx", the Spreadsheet documents as ".xlsx", and both can be exported as PDF.


13. Are the emails from all domain mailboxes stored in the email archived?
Yes, all emails from a domain's mailboxes are archived. Please note: with the Mix & Match Option, not only the emails of the OFFICE PREMIUM mailboxes are saved, but so too are the OFFICE ADVANCED and MAIL FREE versions.
---