Email Archiving
Legally compliant email archiving (GDPR compliant)
Data storage in the secure LANSOL data center in Germany
Redundant storage systems for maximum reliability
Compare tariffs
GDPR compliant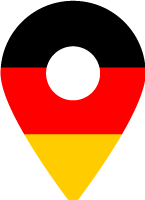 Server location Germany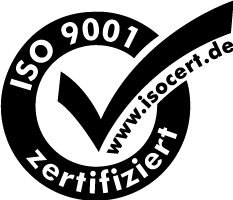 ISO certified
mailARCHIV
Incl. % VAT
5 GB

Archive memory
Server location
Online administration
GDPR compliant
Audit-compliant storage
Simple restoration
Archiving of external emails
LANSOL RZ-2 67117 Limburgerhof / Ludwigshafen
Redundant RAID-60 storage systems clustered i.e. fail-proof
TLS encryption or Mail server and archive (if supported by mail server)
Exclusion of individual mailboxes
Marking of private emails from users
Different retention periods possible
General Product Support – Support Center
General Product Support – Ticket in Customer Center
ADVISORY Support – Chargeable
Technical Support – Advisory E-Mail
Technical Support – Advisory Telephone
Our email archive ensures that you do not have worry any longer about where your emails are stored. All incoming and outgoing emails are automatically archived in accordance with the GDPR specifications (Principles of Data Access and Auditing of Digital Documents). Our hosted email archiving also relieves you of any spending on your own hardware as well as of any installation and maintenance.
Legally compliant archiving made easy
For archiving emails in the cloud you will get a web access that allows you to have access to your saved mails anytime, anywhere. Of course, you can also create access for other users, for example, if it is necessary for a tax audit. Online email archiving is legally compliant and auditable, while the entire email traffic is automatically secured by the email archive appliance. Therefore, the individual employees do not have to deal with solutions that are both costly and complicated. Archived emails can also be dispatched again. No special software neede.
No special software needed
Both internal and external emails are recorded when you archive mails using our solution and save them in the cloud. Cloud Email Archiving also offers the option of marking personal mails, so as to only record business-related email communication. You need not install any proprietary software to start. Instead, the email archive is configured on the mail server via the DNS. In this way, the mail archive is ready-for-use within a very short time, the retention period is ten to 30 years. Optionally, LANSOL® Hosted Exchange can be connected to the email archive.
The memory space can be adjusted at any time, depending on the individual requirements. 5 GB archive storage is initially offered for the first account, but it can be expanded. On request, individual mailboxes can be excluded from the archive and different retention periods can also be selected. Last not least the number of archived email addresses is not limited.
Select the menu item "archive folder" so you will receive immediately an Outlook-like folder structure with all archive mailboxes to which you have access are displayed.
Use the advanced search function to be able to browse mailboxes after any query all archive, such as Date, sender, recipient, subject, etc.
Open e-mail" The menu item is the mail loaded from the archive and displayed as the original e-mail in Outlook!
Statistics & Mail evaluation
To restore an email from the archive, clicking on the menu item ranges "Restore Email". It opens a window where you can specify the destination folder in which the email should be restored.
---