Email Encryption
Compact and innovative email encryption
GDPR-compliant sending and receiving of emails
Easy integration into existing email software
Ask for a Quote Now
GDPR compliant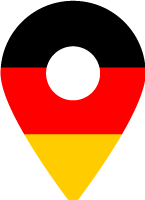 Server location Germany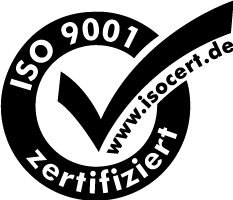 ISO certified
Email addresses for each account
General product support - support center
General product support - email
Advisory Support - chargeable
Technical support - advisory email
Technical support - advisory telephone
Our servers have extensive security systems and a direct backbone connection.
Benefit from the site-specific strict German data protection laws and our security standards.
Server Located in Germany
Our Data Center is located in a communally-secured environment in Limburgerhof, near Ludwigshafen.
We offer personal service, comprehensive support, and customizable solutions.
We guarantee you the tightest security. That's why our data center is ISO 27001 and ISO 9001 Certified.
Scale as needed. We will gladly advise you on the design of your Dedicated Hosted Exchange.
Sending and receiving secure emails
Emails often contain confidential information that is solely intended for the recipient. Nevertheless, many companies do not realise that emails are hardly protected. Therefore, experts often call them digital postcards. You should encrypt your emails if you want to make sure that your emails actually reach only the intended recipient. How does it work? Very simple.
The encrypted email in your company
Firstly, it is important that the confidential email can be easily integrated into the existing IT architecture of the company. Your employees must be able to use the email encryption easily in any email communication. Our Solution is a special software for secure emails that comes as an Outlook Tool or Lotus Notes Tool, and as a stand-alone version for Windows, MacOS or Linux. As a Web-based solution, it can easily be integrated into popular email programs. Mobile apps facilitate use on mobile phones, e.g. the iPhone, Android phone or BlackBerry.
Send emails by registered mail
The email encryption makes every email a registered one. When sending, receiving, as well as acknowledgement of receipt and the filing of read emails it is ensured that the recipient is entitled to do so. These operations run in the background without being noticed by the sender. The sender composes, sends and receives secure emails via any of his/her email addresses. He/she will also automatically receive a read receipt or a follow-up message when the email is not read. All steps are simple: The transaction history documents each dispatch.
---
Hosted Exchange
Own domain usable
Antispam Premium 2.0
Server location Germany