FTP Storage
FTP storage space freely selectable according to your needs
Secure connection, encrypted using SSL
Data storage in the LANSOL data center
Compare tariffs
GDPR compliant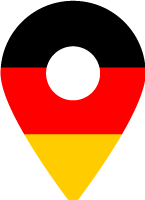 Server location Germany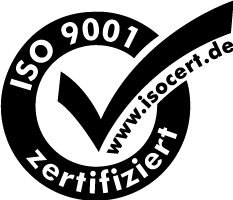 ISO certified
ftpBASIC
100 GB

storage space
Server location
5 FTP accesses
Access by means of FTP client
Private FTP account
SSL protected
ftpADVANCED
250 GB

storage space
Server location
10 FTP accesses
Access by means of FTP client
Private FTP account
SSL protected
ftpENTERPRISE
500 GB

storage space
Server location
15 FTP accesses
Access by means of FTP client
Private FTP account
SSL protected
General product support - support center
General product support - email
Advisory Support - chargeable
Technical support - advisory email
Technical support - advisory telephone
Essential parts of the central database of a company are on the FTP server. Therefore, both continuous availability and reliable protection against data theft and data loss are required. A FTP server in our LANSOL data centre in Limburgerhof meets both of the above requirements. Our redundant hardware ensures failsafe operation, the firewall for protection against hackers, and the secure file exchange for protection of your data transferred. Our offer also includes regular online FTP backup. The FTP data backup is also suitable for protecting databases on internal servers against data loss by an online backup.
The key features of our FTP server
The server is hosted in Germany in our data centre in Limburgerhof and thus, subject to German data protection regulations. Access is only possible with any FTP client that you use for accessing your internal server. You can create as many user accounts you want with different access rights. We also offer you the option to create accounts with limited access rights and limited validity. This allows you to use the FTP server also for data exchange with customers or external partners. You can arbitrarily choose the memory space between 50 and 750 GB. A guaranteed bandwidth of 200 Mbps gives you complete freedom to use your hosted FTP server the way you want. This access speed is not only suitable for normal data accesses, but also for external additional backup especially of data requiring special protection. Our offer includes an unlimited monthly data transfer volume to avoid unnecessarily restricting your options in this respect.
---