GDPR compliant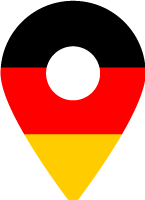 Server location Germany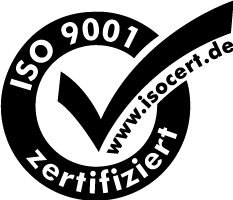 ISO certified
2 All prices include 16% VAT.
Our servers have extensive security systems and a direct backbone connection.
Scale resources such as CPU, RAM and memory as needed and independently.
Server Located in Germany
Our Data Center is located in a communally-secured environment in Limburgerhof, near Ludwigshafen.
Benefit from the site-specific strict German data protection laws and our security standards.
We offer personal service, comprehensive support, and customizable solutions.
We guarantee you the tightest security. That's why our data center is ISO 27001 and ISO 9001 Certified.
Server - management panel (console access)
Server - start / stop / reset
Time-controlled snapshot function
User management (account management)
Available installation media - Linux
Available installation media - Windows
Microsoft Windows 2000 Server
Microsoft Windows Server 2003
Microsoft Windows Server 2008
Microsoft Windows Server 2012
Air-conditioned server room
Air-conditioned server room
ISO 27001 certified computer centre
Footnotes
1 Die kostenlose und unverbindliche Testphase wandelt sich nach Ablauf automatisch in eine Vollversion, sofern nicht vor Laufzeitende der Testphase schriftlich oder im Kundencenter gekündigt wurde. Im Anschluss zahlen Sie nur für genutzte Ressourcen. Features der Testphase: Instance Limits: unbeschränkt, Public IP Limits: 1, Volume Limits: unbeschränkt, Snapshot Limits: unbeschränkt, Template Limits: unbeschränkt, VPC limits: 1, CPU limits: 4, Memory limits (MiB): 8192, Network limits: 2, Primary Storage limits (GiB): 100, Secondary Storage limits (GiB): 50
1 after that 0,00 € / Month, if it's not cancelled in writing or in the customer centre.
What is Infrastructure as a Service?
Why maintain your own network, if you can rent the complete infrastructure inexpensively - and always pay only for what you use - as opposed to purchasing outright? We can appreciate that, especially with LANSOL under IaaS. Infrastructure as a Service is part of Cloud computing. The user leases a kind of virtual data center, which one can access via a cloud. IaaS from LANSOL provides users with hardware, SAS or SSD storage systems, and other typical components of a stationary data center. This also includes network resources from the cloud, as well as firewalls, load balancers, or other systems for backing up and archiving data. The construction of an expensive data center infrastructure is, thus, unnecessary and outsourced to a qualified provider of a state-of-the-art data center. IaaS is available exclusively to business customers.
Benefits of Infrastructure as a Service
With Infrastructure as a Service, your network adapts to your business and resources. Thanks to the flexible scalability of our IaaS-Solution, the sky is the limit! The system adapts itself exactly to your workload: From the basic server networks, to the complex webshop cloud, SQL and backup servers, Infrastructure as a Service offers a broad selection; which also includes extensive terminal server structures with numerous applications and database servers. We specialize in the popular operating systems Windows and Linux and guarantee maximum availability in our certified datacenter in Germany: which offers the highest level of data protection with German security standards and protocols. Your Ideas - Your System.
Cloud-Computing for your Business
Continually optimizing our products is what drives us! Our system specialists can provide you with extensive support in the design and installation of the Zyan Cloud. LANSOL lives for IaaS and is your strong partner with wide-ranging expert knowledge about your personalized data center in the cloud. Benefit from our savvy cost-effectiveness; even without individual and expensive employees. Our helpdesk is available in German and English, and will gladly help you with any problems. Take advantage of the numerous services for an extraordinary outsourcing experience with LANSOL. Do you have any questions? Our sales team are always happy to assist you!
Free Trial of the Zyan Cloud - IaaS from LANSOL
Try 180 days of Infrastructure as a Service from LANSOL in our high-performance data center without obligation, absolutely free. See for yourself the quality and added value of our cloud resources and our wide-ranging service.
Infrastructure as a Service from LANSOL is versatile enough to allow many different user groups to utilize our business assistances. These include things like startups and young entrepreneurs who want to launch off the ground with their new business idea. With our IaaS-Solution, we offer the right infrastructure with an intuitive user interface and reliable server. This frees up time for more important things to focus on for a new company. Because we know how fast startups can grow, we can easily grow with startups.
Small and Medium Enterprises
Furthermore, we also consider small and medium-sized companies as among our satisfied customers. With our ISO 27001-Certified data center in Germany, we can guarantee the highest security standards around your data. Complex IaaS server configurations for existing companies are our specialty. You benefit from a special service that satisfies all your needs - from sound and proper planning to smooth operation. The sky is the limit with our scalable structures!
The versatility of LANSOL IaaS also benefits developers who rely on fast processing of infrastructure and automation. With many options to configurate in the Zyan Cloud, a successful and individual setting is provided, which, when carried out, saves more time and provides more flexibility for your own projects. Creating and uploading your own ISO files and templates is just one of the many nifty features for developers. Your long-term value is guaranteed!
The LANSOL Data Center in Germany
Our owner-managed data center in the district of Limburgerhof in the Rhein-Pfalz District has been offering a variety of IT solutions for more than two decades, which are pigeonholed by a high-degree of sustainability and cost-effectiveness. Over the last few years, we have steadily expanded our service portfolio, so we can offer complete ASP and IT outsourcing solutions with more than 2,000 servers and 2,500 remote workstations today. In our economically and socially constant business setting, we feature strong fiberoptic backbone lines from Deutsche Telekom and Vodafone Germany. Your data remains in Data Center right here in Germany! Thanks to strict site-specific German data protection laws, we keep our promises! Thus, you get the best credentials with our efficient Zyan Cloud - IaaS solution for your company.
The Protection of your Data has the Highest Priority
Do you stress about constantly maintaining control of your information on your network? Then make the right choice with LANSOL's Zyan Cloud. You benefit not only from the site-specific, strict German data protection laws, but also from the high security standards set by LANSOL; which you automatically receive when renting your network. The LANSOL Data Center is certified according to DIN / ISO 27001 and we are very careful when selecting employees. Naturally, they need to submit an official Certificate of Good Conduct. The same privacy policies apply to our employees, similarly to employees in tax and law firms.
Strong DDoS protection - Increase Availability!
Distributed Denial of Service ("Distributed Denial") attacks are designed to override the availability of your servers. In a DDoS attack, a server is simultaneously bombarded by many computers with requests and faulty IP Packets. Ultimately, it overloads the server to the point that it stops its service or completely crashes. The computers involved in the attack are often infected with malware and remotely controlled without the knowledge of their owners by the attacker. This and thea large number of computers involved make it difficult to identify the attacker.
Safety According to ISO 27001
The LANSOL Data Center is certified to ISO 27001: the world's leading standard for information security management systems. To obtain this certificate, strict requirements for the launch, implementation, monitoring, and improvement of the system must be fulfilled. This protects your data from attacks, losses, or theft.
---