vServer – virtual Server
Fast and powerful vServer "hosted in Germany"
Many security features integrated by default
Root access via SSH and full administration rights
Compare tariffs
GDPR compliant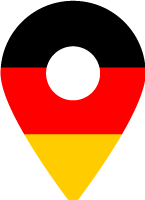 Server location Germany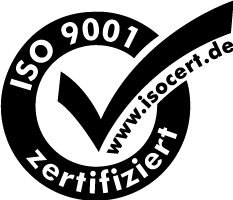 ISO certified
vserverOPEN
60 GB

storage space
Server location
2 core processor
1 GB memory
200 Mbit/s network connection
Fair-use traffic flat
1 IPv4 address
vserverBASIC
100 GB

storage space
Server location
4 core processor
2 GB memory
200 Mbit/s network connection
Fair-use traffic flat
1 IPv4 address
vserverADVANCED
160 GB

storage space
Server location
4 core processor
4 GB memory
200 Mbit/s network connection
Fair-use traffic flat
1 IPv4 address
vserverENTERPRISE
250 GB

storage space
Server location
6 core processor
8 GB memory
200 Mbit/s network connection
Fair-use traffic flat
1 IPv4 address
Scientific 6.4 - 32 / 64-bit
Prior templates partially available
Network & computer centre
Network connection / traffic-flat
Air-conditioned server room
General product support - support center
General product support - email
Advisory Support - chargeable
Technical support - advisory email
Technical support - advisory telephone
Network connection / traffic-flat
Automatic extension of the test version
Footnotes
1 Excl. 4,75 € Setup fee, after that 3,42 € / Month, if it's not cancelled in writing or in the customer centre.
Our vServer solutions are a perfect combination of shared hosting and dedicated servers that let you benefit from all of the advantages of a tailor-made vServer and the significantly lower prices.
Virtual server - all benefits of dedicated servers
We can completely dispel any usual doubt about Share Hosting: Each one the virtual servers we offer is emulated, thus ensuring allocation of own resources, such as RAM, hard disk, IPv4 addresses or CMU-capacity to each vServer. This allows you to effectively save both procurement cost and administrative overheads for a proprietary physical server as you will get full administration rights and the root access to your vServer via SSH. We also ensure maximum level of security through our firewall system by CISCO. We are perfectly prepared even for DDOS attacks on your vServer - you can rely on our professionalism and the expertise of our employees.
vServer "Hosted in Germany" - you can rely on it. Our own data centre is located in Limburgerhof / Ludwigshafen am Rhein and is equipped to the highest standards. This allows us not only to assure you an availability of 99.9 per cent of your vServer, but also provide a 200 Mbps network connection under maximum security. The various service packages of vServer offer you the opportunity to tailor the capacity of your vServer to your specific needs.
vServer - services by choice
The different versions in which you can easily book your vServer with us include the guaranteed hardware resources, various vServer templates and vServer features. For example, you can opt for predefined vServer system templates; our competent staff would be glad to assist you in choosing the optimum solution for your requirement. We would also like to highlight the simple online vServer administration of your virtual server, thus allowing you to perform a start, stop or even a new installation.
Before you finally choose our vServer solution, you can test your vServer for 180 days! We are sure that you will be convinced of the benefits of our virtual servers!
vServer Operating Systems / Images
| | | |
| --- | --- | --- |
| Linux - Ubuntu | | |
| | Ubuntu 18.04 | 64-bit |
| | Ubuntu 17.04 | 64-bit |
| | Ubuntu 16.10 | 64-bit |
| | Ubuntu 16.04 | 64-bit, 32-bit |
| | Ubuntu 15.04 | 64-bit |
| | Ubuntu 14.04 | 64-bit, 32-bit |
| | Ubuntu 13.10 | 64-bit, 32-bit |
| | Ubuntu 13.04 | 64-bit, 32-bit |
| | Ubuntu 12.10 | 64-bit, 32-bit |
| | Ubuntu 12.04 | 64-bit, 32-bit |
| | Ubuntu 10.04 | 64-bit, 32-bit |
| Linux - Fedora | | |
| | Fedora 25 | 64-bit |
| | Fedora 22 | 64-bit |
| | Fedora 21 | 64-bit |
| | Fedora 20 | 64-bit, 32-bit |
| | Fedora 19 | 64-bit, 32-bit |
| | Fedora 18 | 64-bit, 32-bit |
| | Fedora 16 | 64-bit, 32-bit |
| Linux - CentOS | | |
| | CentOS 7.5 | 64-bit |
| | CentOS 7.2 | 64-bit |
| | CentOS 7.1 | 64-bit |
| | CentOS 7.0 | 64-bit |
| | CentOS 6.5 | 64-bit, 32-bit |
| | CentOS 5.3 | 32-bit |
| | CentOS 5.10 | 64-bit, 32-bit |
| Linux - Debian | | |
| | Debian 9.5 | 64-bit |
| | Debian 9.0 | 64-bit |
| | Debian 8.8 | 64-bit |
| | Debian 8.0 | 64-bit |
| | Debian 7.8 | 32-bit |
| | Debian 7.3 | 64-bit, 32-bit |
| | Debian 7.0 | 64-bit, 32-bit |
| | Debian 6.0 | 32-bit |
| Linux - openSUSE | | |
| | openSUSE 13.1 | 64-bit |
| Linux - Scientific | | |
| | Scientific 6.4 | 64-bit, 32-bit |
| | Scientific 5.10 | 64-bit |
---