Webhosting
Web hosting packages including domain and SSL certificate
Intuitive and easy to use user interface
Installation of WordPress, Typo3 and Co. with just one click
Compare tariffs
GDPR compliant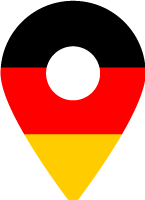 Server location Germany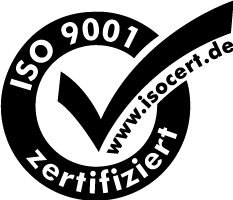 ISO certified
zyanWEB STARTUP
10 GB

of storage space
WordPress, Typo3 etc.
.de or .com domain incl.
1 MySQL database
Website Builder
Inclusive SSL Certificate
1-Click-App-Installer
DDoS protection included
zyanWEB COMFORT
20 GB

of storage space
WordPress, Typo3 etc.
.de or .com domain incl.
15 MySQL databases
Website Builder
Inclusive SSL Certificate
1-Click-App-Installer
DDoS protection included
zyanWEB PREMIUM
50 GB

of storage space
WordPress, Typo3 etc.
.de or .com domain incl.
25 MySQL databases
Website Builder
Inclusive SSL Certificate
1-Click-App-Installer
DDoS protection included
zyanWEB ULTIMATE
100 GB

of storage space
WordPress, Typo3 etc.
.de or .com domain incl.
50 MySQL databases
Website Builder
Inclusive SSL Certificate
1-Click-App-Installer
DDoS protection included
webMAIL (Horde oder Roundcube)
Programming and Databases
Domains included (.de or .com)
Security and DDoS protection
Server location and data storage
External Backup Storage (FTP)
Plan and Create daily backups by yourself
Footnotes
1 after that 4,99 € / Month, if it's not cancelled in writing or in the customer centre. The trial may require registration fees for a domain.
Webhosting: Fast, Secure & Powerful
Your Internet presence, whether private, business or non-profit, is the most important representation for your project or idea: reason enough not to leave anything to chance. Set up your website in a few steps and without complicated technology mumble-jumble and bring your product to success! Your website is hosted in LANSOL's own, certified data center in Limburgerhof, near Ludwigshafen am Rhein, with 10 Gbit/s network connection, which ensures highest availability and performance. This is certified according to ISO 27001 and guarantees data protection "Made in Germany". Secure & powerful webhosting for the highest demands.
Desired domain & SSL certificate included
Select webspace as needed
Plesk Panel to quickly and easily perform the most important operations and adjustments
Schedule and create backups, analyze web statistics, manage FTP access and databases, set up e-mail accounts, and more with the administration interface
1-click installation, e.g. to install TYPO3, WordPress and many other applications to start directly
Maximum security: strong DDoS protection, integrated virus protection, server location Germany
Premium Webhosting - Ideal for your Business!
Web hosting at LANSOL means a high degree of data security, based primarily on strong DDoS protection, integrated virus protection, and a free SSL certificate. If required, you can commission LANSOL with a managed backup service. Our web hosting packages are suitable for companies, associations, creative people, self-employed, and bloggers. Even online shops can be created quickly - access, for example. on PrestaShop, Magento or OpenCart to optimize your business!
In all our webhosting packages, the latest PHP version can be activated with only one click, which ensures much faster loading times. With our homepage builder, you can design a responsive website without programming knowledge - this is also enhanced for mobile devices like smartphones or tablets, so there are none of those unpleasant stray losses. Do you have any questions and need expert advice at some point? No problem! If necessary, you can reach our technical customer service via ticket system.
Faster loading times through PHP 7.4
Including homepage kit
First-class customer service via ticket system
Try LANSOL's web hosting under the ZyanWEB COMFORT tariff for a full year. You only pay the registration fees for a .de or .com domain. Get 20 GB of storage space, up to 15 MySQL databases and many applications at your convenience. What are you waiting for?
Why Web Hosting from LANSOL?
LANSOL only offers its own servers in our own data center in Limburgerhof, near Ludwigshafen am Rhein. Therefore, there are two things for certain with our webhosting packages: Your data is in Germany, and everything is subjected to the strict German data protection laws. Additionally, LANSOL RIPE is a NCC Member and certified to ISO 27001: the world's leading standard for information security management systems.
100% own data center
Location Limburgerhof near Ludwigshafen am Rhein
Over 20 years in experience
German data protection law
Personal & customized service
2x DDoS protection
ISO 27001 certified
ISO 9001 certified
At LANSOL, we have always been committed to the needs and concerns of our customers since the founding of this company. We are constantly refining details, improving our technical offers, and offering comprehensive IT solutions that set standards in terms of cost-effectiveness and sustainability. With webhosting, LANSOL offers a low-priced product that meets high demands - Plus, we are your partner for a variety of ASP and IT outsourcing solutions. We service over 2,000 servers and over 2,500 remote workstations in our certified LANSOL Data Center, in Ludwigshafen am Rhein.
Premium Webhosting from LANSOL
Check it Out at our Zyan Web - Plesk Panel and see for yourself how you can work more efficiently with a clear and user-friendly interface.
The most important links and information at a glance
---
Managed Webserver
Dedicated Webserver
Plesk Obsidian
Daily managed backup